Helping CEOs & Founders catapult their influence & authority
with the world's most refined personal branding system.
The biggest mistake business owners make is thinking that they don't need to create a personal brand to boost their authority, credibility, and success.
What is your message to the world? Your brand message is important to connect to your audience. You want your audience to embody this message and be part of your movement, your tribe.
Build your brand identity and create a style that helps communicate your essence, vibe, and appeal. Your brand style ensures a continuous brand experience that helps to create trust.
Create your website and brand assets so you can spread your message, influence, and authority with the world.
We don't build a brand to make something look pretty. We do it because you need to build your community, gain authority, increase your influence, and become captivating. The fact that we make it beautiful is a BONUS!
We can do it all. You can show it off.
YOUR PLAN TO AN ICONIC BRAND
Build your brand. Bring it to life. Establish your movement.
Discover Your Hero's
Journey
Develop Your Omnipresent
Visuals
READY TO STEP INTO YOUR MOVEMENT?
Check out some of our previous clients to started their movement.
READY TO STEP INTO YOUR MOVEMENT?
Check out some of our previous clients to started their movement.
Check out some videos, articles, and interviews that Jeff and Trisha have done to educate their audience on the importance of personal branding.
They appear in several publications and are faculty of DigitalMarketer, a premier online community for digital marketing professionals.
3-DAY VIP
BRANDING PACKAGE
BECOME A RECOGNIZED EXPERT
A HERO BRANDER + A SAVAGE MARKETER = YOUR ICONIC BRAND
I'm overjoyed to talk about Trisha and how her company is bringing my website vision to life. I had no idea how much creativity, time, and effort goes into turning your vision into a reality but Trisha and her branding firm did just that. If you need help creating a brand and a website, Trisha and her company are the ones to call.
Suli Zinck
Everything was in one weekend and was a very well put together event that gets my business handlings and brand kicked off in a timely manner. I really appreciated the process not being a long drawn out process, so I could use it, provide value, and start making money asap. Just having the forethought to do this workshop in this way says a lot about their understanding of the importance of time and value.
Heidi McNulty
CEO of The Investor Lifestyle
I enjoyed the content I shot and the videos that we did, and the copywriting methods that we learned, it was good. The process gave me so much clarity on the brand and my brand pillars for me to continue to create content. I enjoyed working with the team!
Liam Chase
CEO of Crypto Cashflow Pro
Working with Trisha and the team was an absolute pleasure. The results are outstanding, and we are absolutely delighted. When I think about the process, Trisha and the team stand out as excellent listeners. As a result, the creative process of designing the website, messaging, imagery, and videos was exceptional. I would highly recommend Trisha and the BrandedMedia team. Wish to work with them again in the future.
Jean Michel
CEO of Choral Integrated Analytics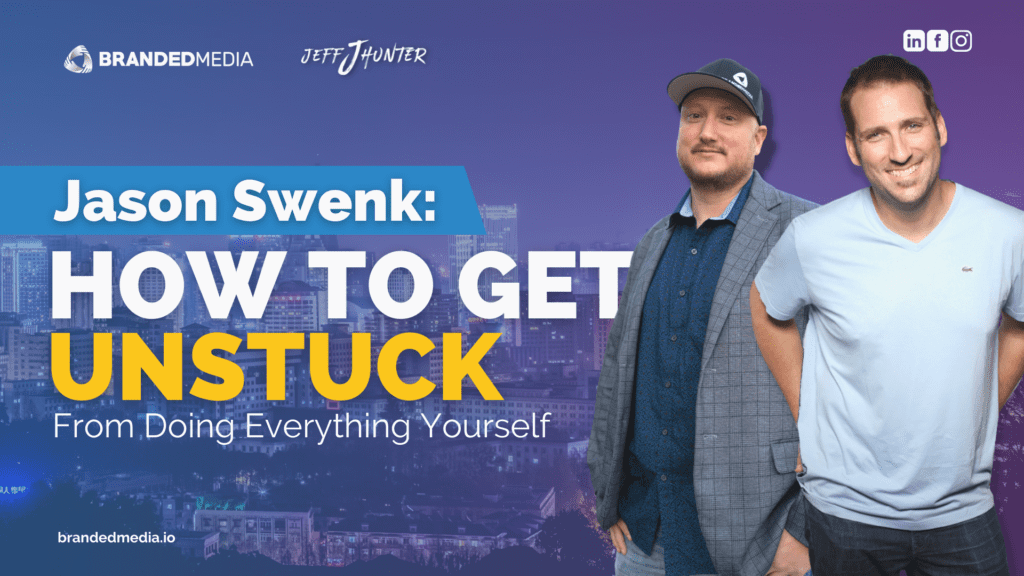 Jason Swenk: How to Get UNSTUCK From Doing Everything Yourself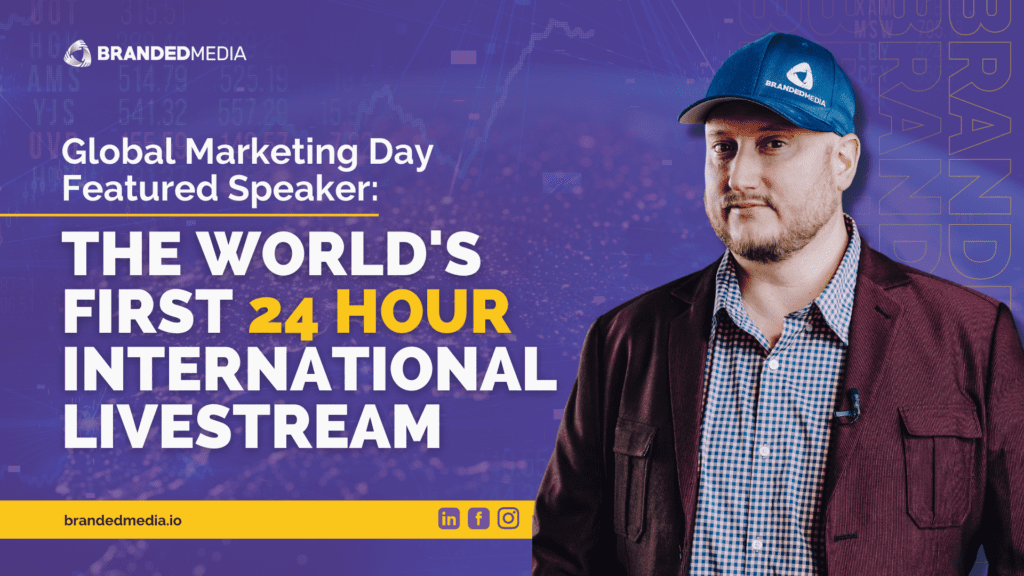 Global Marketing Day Featured Speaker: The World's First 24 Hour International LiveStream